Publications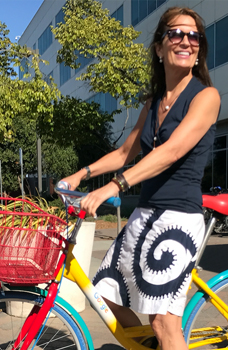 During the 2010 BP Oil tragedy in the Gulf of Mexico, I began my role as a blogger for
Energy Boom
, and, later, as a
Huffington Post
contributer, focusing on the economic logic of growing the nation's clean energy infrastructure. One memorable interview was with Billy Nungesser, the charismatic, highly vocal former president of Plaquemines Parish (now LT Governor of Louisiana), whose public presence in the wake of the Deepwater Horizon well blowout drew sustained media attention to his coastline community. I continue to interview experts and report on clean energy innovations, particularly the ascent of wind and solar power and the potential for wave and tidal power to supply abundant amounts of carbon-free electricity to coastal cities and towns.
I'm delighted to now also be a published children's author.
When the Wind the Blows
is my first book in a three-part rhyming, renewable energy series. In
When the Wind Blows
, a lively day spent along the coast reveals offshore windmills spinning ocean breezes into clean electricity for nearby homes, harbors, hillsides and highways. Cultural, environmental & scientific leaders have shared their endorsements for WIND, which can be found on
WhenTheWindBlows.org
. My writing for children is inspired by the ability of wind, solar and water to transform the way that cities and towns are powered in Texas and around the world.