Environmental Consulting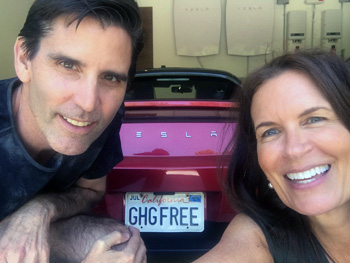 From national security, housing, climate migration, life expectancy and biodiversity to ocean acidification, infectious disease, social justice, coastal erosion and frontline communities in peril, climate change is impacting every corner of the globe. It's the social and economic issue of our time.
I help businesses, institutions and organizations understand how climate change is impacting their once predictable relationships with service providers, customers and shareholders.
Working together, we identify how to view the challenges of a rapidly changing world as an opportunity.
If you're an
insurer
, how do the businesses you underwrite either support or undermine your long-term financial viability? Should your practices evolve as rising seas and coastal inundation drive down property values in southern Florida and southeast Louisiana? Where drought sparks wildfires across entire regions, how will you defend your bottom-line, now that climate change is driving extreme weather events faster than was predicted even three years ago?
If you're a
manufacturer
, how do your practices not only impact food security and drinking water safety, but how does your social contract with the public invite or dissuade support from consumers who view climate change as a pivotal kitchen table issue?
If you're a
banker
, how does your lending policy support or undermine the swift transition to renewables that scientists insist we must make in order to stabilize planetary temperatures? Are your investments going to be stranded assets as a transition to renewable energy outpaces the need for traditional energy?
If you're an
academic institution
, how does the management of your endowment and the corporate fellowships you accept impact the lives of the students you serve? What businesses do your investments incentivize and are they in alignment with the interests of your student body?
If you're a
political influencer
, how can you grow or deepen your political legitimacy by becoming a climate educator in your own right? How can you easily communicate the urgency of the climate crisis to constituents, while also drawing on the interests and needs of your community to bring about positive environmental changes?
I work with the leadership of insurance companies, manufacturers, lending institutions, academic endowments and political campaigns on climate change response strategies that make sense. Email me at StacyClarkClimate@gmail.com and connect with me on my climate site,
StacyClarkClimate.com