Teaching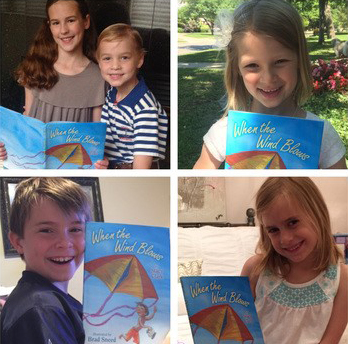 My early career as an
environmental consultant and writer
began at a time when environmental legislation was prompting greater concern for environmental protection. Investigating the impact of environmental contamination on human health, I learned how to explore an issue in detail and bring focus and understanding to its implications.
Most recently I've applied this skill to helping children understand the seemingly larger-than-life issues involving environmental protection, global warming, alternative energy, and biodiversity.
Featured Classroom
An Earth Day cover story on my classroom's environmental themes was featured in Preston Hollow People Newspaper. The story focused on students experimenting with electricity using see-through, battery-free flashlights.
Viewing the internal magnets spinning on top of tightly wound copper wire, the students observed that their own "work" or physical movement—the actual shaking of the flashlights—had a concrete result: beams of light now were shining from each see-through cylinder. This simple, yet concrete lesson illustrates how electricity is generated inside windmills, where the "work" of the spinning blades similarly spins larger magnets over larger copper coils. Without even realizing it, the students were acquiring a preliminary understanding of physics and basic renewable energy design concepts.
The activities available in my Environmental Classroom include gardening, recycling, conservation, and wildlife protection. My desire to deliver real-world environmental research to my students is reflected in my online
Earthwatch Marine Blog
.
Awarded Earthwatch Institute's Educator Fellowship
Having received an Earthwatch Institute Educator Fellowship, the summer of 2008 was punctuated by marine research in Monterrey Bay, California. Our team's primary focus involved gathering data on the marine habits associated with the threatened California sea otter. In turn, this data was analyzed and graphed to identify the range of environmental factors associated with the otters' declining numbers. To share this remarkable marine experience with my students and their families, I created a summer journal and blog,
Earthwatchkids.net
and relayed regular accounts of our sea otter encounters.
Awarded For Environmental Classroom Curriculum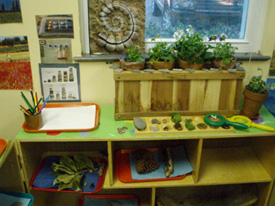 Upon returning back to the classroom from my Earthwatch Fellowship, my monthly unit focused on the mammals of the central coast of California. Classroom activities were inspired by the expedition, including the classroom's Earthwatch Station, where marine "research" was conducted using binoculars, otter puzzles, field journals, cameras, and marine puppets.
Activities included planting gardens; creating tree "apartments" for animals to live in; understanding weather; recycling classroom materials; making new clothes out of old t-shirts; building windmills, solar printing; creating sculptures out of natural "found" objects; designing "Wildlife Passports;" and generally having fun in the sun and getting our hands in the dirt! Consistent themes that repeat throughout the school year include conservation and recycling. For this work, my school received a financial gift in my name.