Testimonials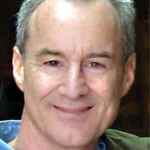 "Stacy Clark helped my team communicate how large-scale wind power installations would deliver a much needed renewable energy resource to southern MA. Collaborating with citizens and our marketing team, Stacy's articles and opinion pieces appeared in local papers and her three-part series on our proposed wind power project appeared in the Huffington Post. Her detailed research and personable interviews with scientists, policy makers and engineers impressed us. The release of her rhyming, renewable energy adventure for kids, "When the Wind Blows," engages readers with images of sweeping seascapes and wind turbines generating clean energy for coastal cities and towns. As a veteran energy entrepreneur, I appreciate Stacy's commitment to conveying important, timely stories that educate both children and consumers' understanding of how electricity can be produced using the wind, the sun and the waves. I look forward to her next book,
When the Sun Shines
."
Jim Gordon
President Energy Management, Inc.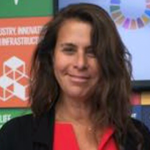 "Stacy and I met as leaders with the Climate Reality Project. Through our shared experiences we have mentored others and collaborated on education and climate solutions outreach projects. I have used Stacey's book, "When the Wind Blows" with several programs with younger children. My projects where enhanced and made better by Stacy's tips and knowledge on ways to use the book to educate kids and their reading partners ...I am sure that Stacy's leadership and communication skills will be and are an asset to whatever company, organization or project she works with."
Harriet Shugarman
Executive Director at ClimateMama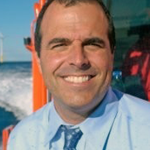 "Stacy Clark is a gifted writer and a passionate clean energy advocate. I had the privilege to work with Stacy on many occasions over a span of ten years when I was leading communications for the Cape Wind project which would have been the nation's first offshore wind facility had it been built. Stacy interviewed me several times for high profile articles, including a series of articles for the Huffington Post. She interviewed me and engineers at our company when she was researching her children's book, "When the Wind Blows". Stacy was extremely diligent in wanting to make sure everything she wrote about wind power was technically correct. Whether for children or adult readers, Stacy writes in an engaging manner with the reader in mind. She is highly skilled at writing about a complex subject in an accessible and compelling way. Also, as a person, Stacy is a first-rate individual. Stacy exudes integrity, she is positive and enthusiastic, and is a pleasure to work with. When my phone rang and it was Stacy calling, even if I was extremely busy, I could not help but smile and be glad to be speaking to her. I highly recommend Stacy to anyone who would work with her, whether it was for employment, or working with her on a project."
Mark Rodgers
Communications Director, Exelon Generation Company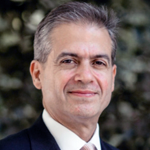 "I enjoyed the opportunity to advise and mentor Stacy Clark on wave power technology as part of her research for both a children's book and for her development of an environmental unit at Westminster Presbyterian Preschool, where she created and launched a clean energy / environmental education program for young children. In a series of one-on-one interviews, I walked Stacy through the components of wave power buoys and described how their hydroelectric turbines oscillate in time with incoming waves and convert the wave energy into electricity. It was such a great experience to teach Stacy about a new and promising renewable energy technology and I'm impressed with Stacy's ability to translate big ideas into clear, succinct narratives."
Rene Larave
CEO Neptune Wave Power, Command Hound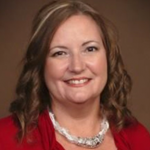 "As the CEO of S.E. Smith, LLC and Montana Publishing, LLC, I would highly recommend Stacy Clark. I had the great fortune to work with Stacy on several complex projects during her time with Inkubate. Her understanding, enthusiasm, innovation and ability to work as a team player created an easy, dependable work environment.
The assets Stacy brought to the table included, but were not limited to the following: Organization, fresh ideas, an openness to think outside of the box when necessary, a willingness to give vital constructive feedback, and an extremely positive attitude. Together we gathered and reviewed business data, observed current market and marketing trends, and wrote presentation content reflecting the research we completed. Stacy presented the information in a clear, concise presentation before her peers and interested investors. I found Stacy easy to work with during these sometimes challenging projects. Her ability to coordinate and manage the project timeline helped us meet the required deadlines.
I would highly recommend Stacy. She would be an asset to any team. Please feel free to contact me should you have any questions."
Susan E. Smith
New York Times/USA TODAY Bestselling author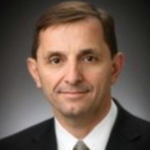 "Ms. Clark is highly professional and her technical expertise, communication skills and commitment to quality service set her apart from other providers Stacy earned the privilege of becoming a favored supplier of review services by consistently providing meaningful input to bank officers, whose expertise lies in areas other than environmental science."
Christopher N. Sotir
Vice President, Fleet Bank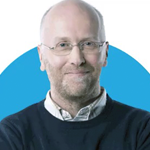 "I?d like to express our gratitude for all the kind help and support you have provided for us throughout our mutual association?your knowledge, experience and technical expertise proved to be valuable resources as we launched and integrated the environmental policy bank-wide."
David Greenhalgh
Director of Credit Policy, The Cooperative Bank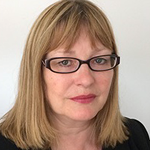 "Stacy helped clients understand the implications of Britain's increasingly complex environmental regulations. Her review and interpretation of technical reports became increasingly important to the firm's catalogue of available services and has not, in my opinion, been capable of replacement."
Teresa Hitchcock
National Director of Health and Environmental Law, Dibb Lupton Alsop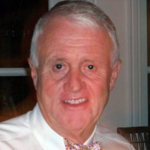 "Thank you so much for all your good efforts on the Children's Environmental Stewardship Curriculum. As I hope you are aware, we envisioned for a long time a substantive program for our children on their stewardship and the environment. You have creatively and wonderfully filled the bill and I am most grateful."
Rev. Mark S. Anschutz
St. Michael and All Angels Church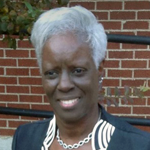 "From initiating and implementing a school-wide science contest (Stump the Oceanographers) to creatively engaging students in a variety of integrated academic activities, Ms. Clark's enthusiasm, intelligence and compassion were unmistakable. As a writer, Ms. Clark enjoyed producing the class' W-NOAA "News Watch" show for parents, for which each student composed a scientific news story based on their chosen research project. The parents were stunned by the level of detail provided and the poise of each child's delivery. The
class-wide letter-writing campaign
was also a success, with each child writing President Bush on an issue pertaining to ocean protection."
Alfreda B. Reese
George B. Dealey Montessori Academy